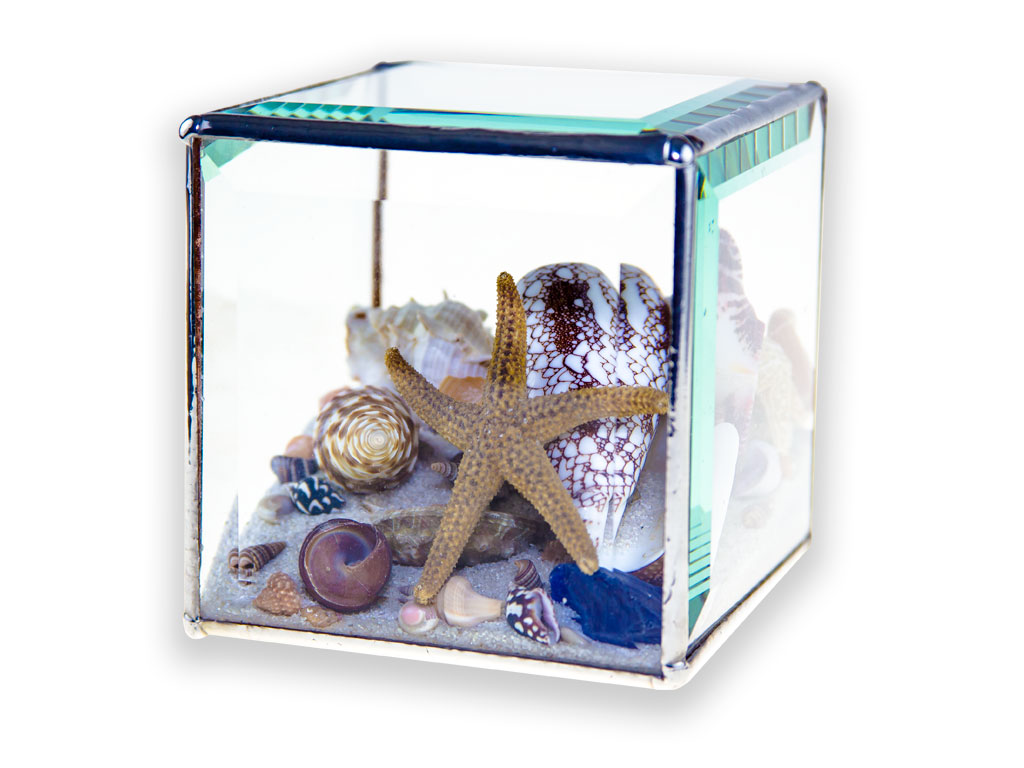 4x4 Cube Ocean Seascape
These beveled glass seascapes are meant to be held, and offer a different scene with every turn. The glass pieces are available in a wide variety of sizes and each feature unique elements.

Place them as decoration or shake them as a toy, either way these seascapes are designed to please. Each glass triangle, square, or rectangle features a combination of starfish, sand dollar, seashells, and maybe a seahorse or sea glass.